A relevant web strategy for the growth of your business!
In order to grow your business, it is important that you develop a digital strategy. An agency will help you in these steps and will follow up for better results.
Creation

of customized websites
First of all, a custom website or showcase site is a website that perfectly reflects the image and values of a company or brand. This site will therefore serve you as a digital showcase to your customers.
If you use a web agency, you will be able to create a website and adapt its image as you wish. Our agency has first created the base and the template in web format. It can even help you to create a unique content to stand out thanks to our web editors.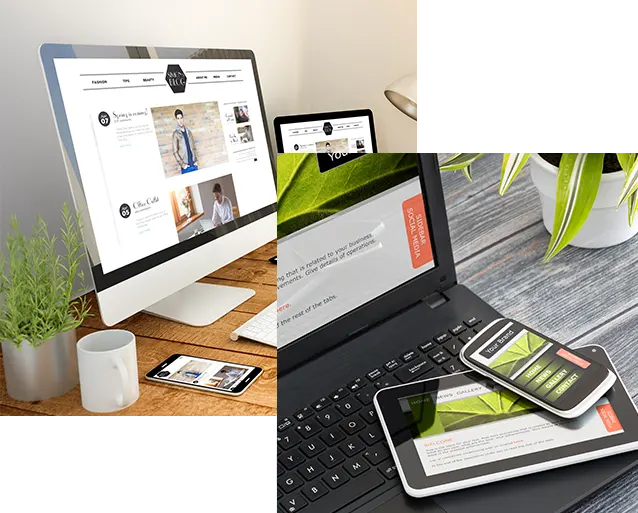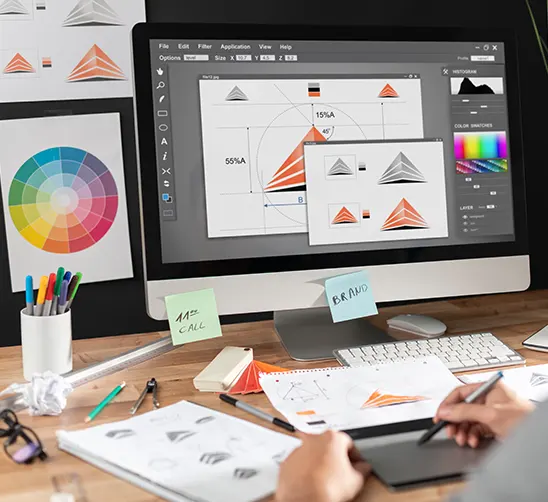 A customized & ergonomic

graphic charter
It is important for any company to work on its image in order to reassure its customers and build loyalty. This applies to all communication media, including the Internet. You should therefore first and foremost work on your graphic identity in order to develop your business and your activities on the web.
Animations and interesting graphics must above all reflect your image and your activities. However, they will have to be in connection with the standards of the graphic charter. Different elements are essential to your website for a customized graphic charter, namely your logo, your images and your own icons. The typography is also an essential element for the ergonomics of your website.
A team

of web experts at your service
Thanks to a web agency, you will have at your service a whole team of experts who will help you develop your digital strategy, create and finalize your website so that it is tailor-made for you.
Web developers & integrator
Web development
Graphic designer
Computer graphics techniques
Web marketing expert
Web marketing tools
Referencing on the web
Referencing on google
NATURAL REFERENCING OR SEO
GENERATE QUALIFIED TRAFFIC TO YOUR WEBSITE
Search Engine Optimization (SEO) is a technique that allows to generate more visibility to a website in search engine results. It has allowed the website to move to the top of the page and thus to access a better positioning on the web. For an effective referencing, a web agency provides you with a large choice of keywords to guide your content.
Elaboration of
a digital strategy

adapted to your objectives
To develop your business on the internet, you will first of all have to set your goals and develop a digital strategy. A web agency will help you to elaborate a digital strategy adapted to your objectives.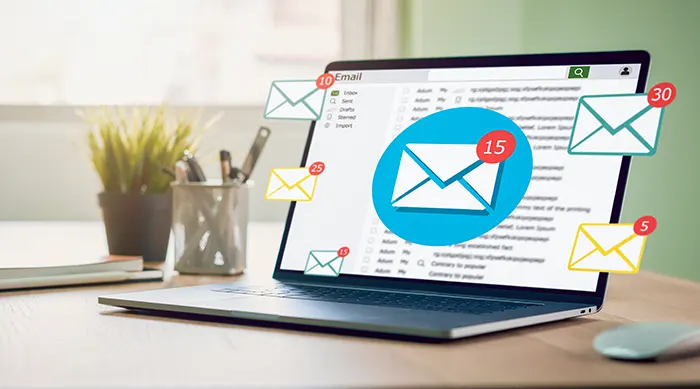 E-MAIL MARKETING
When developing your digital strategy, you will need to define your target audience. You will then develop solutions to build customer loyalty while attracting potential customers. Targeted emails are among the best solutions for the application of your digital marketing.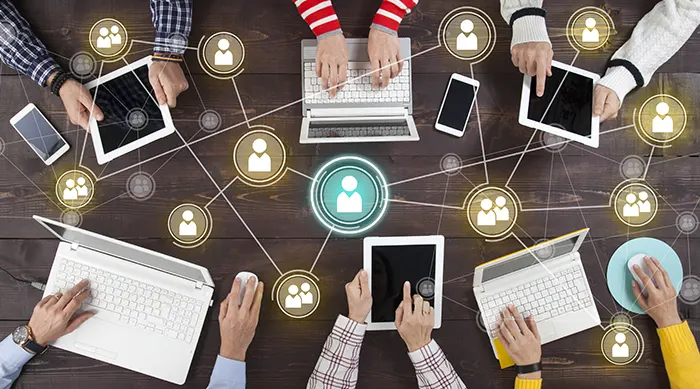 SOCIAL NETWORK MANAGEMENT
When you develop your business on the web, it is important to cultivate your notoriety. You can use different solutions to do so. You can also manage your media activities via pages on social networks, you will be able to maintain your e-reputation and develop your notoriety.